Our technical expertise
Published every 2 months, the technical bulletin is an opportunity for Schrader Pacific Tire Hardware to share knowledge, expertise and know-how.
Focus on the technical aspect of the products: the strong points, the rules of good use, the specificities, scenarios.
N°9 : Tire repair workshop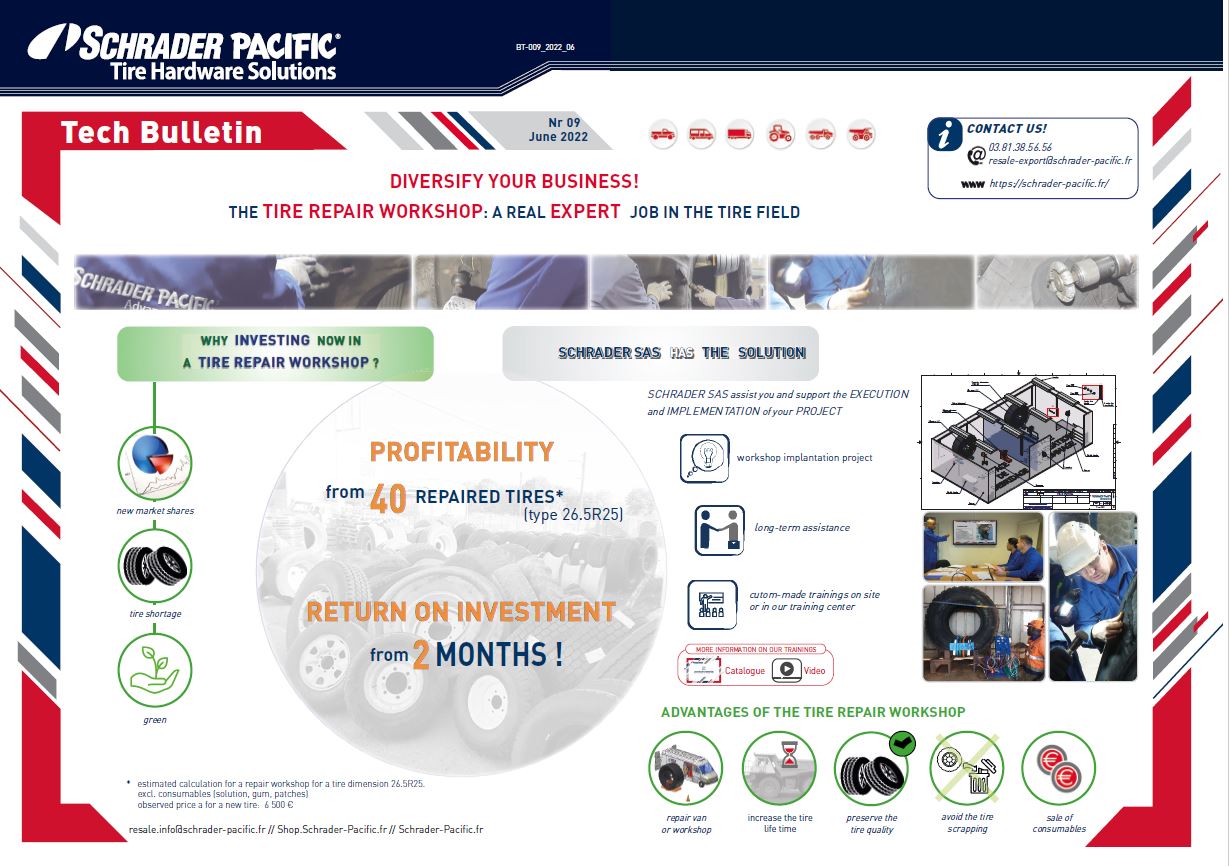 Download other topics : 
N°8 : CHECKPOINT® :  THE GLOBAL LEADER in WHEEL SAFETY.
N°7 : OTR pressure sensor systems : solutions and benefits.
N°6 : Mounting / Removal Instructions OTR Special Edition
N°5 : Rules of use for a safe inflation
N°4 : Why are Schrader SAS valves the best?
N°3 : Case study : bad usage of an impact wrench
N°2 : Balancing: discover the tests carried out on Schrader SAS beads
N°1 : TPMS solutions by Schrader SAS
Would you like to receive future issues directly?